250+
Projects Delivered on CAD-CAM-CAE
15+
Awards in 5 Years For Excellence of Business
500+
Satisfied Mfg. Customers
Welcome to InvensysCAD
InvensysCAD Solutions offers the solutions in the area of mechanical, civil, architecture engineering and wants to establish as a reliable partner for the industry . We will like to be preferred partner in the area of CAD-CAM-CAE-PLM solutions for the industry and educational institutes. We are authorized reseller for PTC, ANSYS, BENTLEY and ZwSoft products.With rich experience in engineering and design field, we are utilizing our time and experience to find out the solutions for customer requirements as per their business needs. Our goal is to implement the software to its best.
Integrated CAD-CAM-CAE-PLM Solutions
InvensysCAD Solutions is committed to bring the global benefits of these software's with dynamics and experience of local provider, resulting best products, better services and continuous training to our customers. We also help our customers to implement these software for their effective use.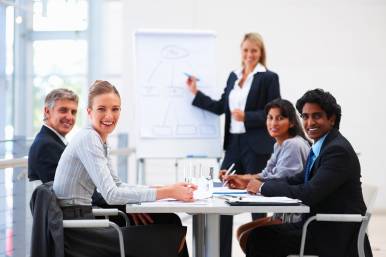 Training Solutions
InvensysCAD Solutions is pioneer training institute based in Nasik for Computer Aided Design (CAD), Computer Aided Engineering (CAE), and Computer Aided Manufacturing (CAM). InvensysCAD Solutions is Authorized training center for PTC Creo Solutions.
Considering the future InvenysCAD offers latest technology to explore the students and be ready to work with indusurty without any additional training for the CAD/CAM /CAE area. We also offer the training for the 2D technologies like AutoCAD, ZwCAD and programming interface.
Academic Solutions
InvensysCAD Solutions is working closely with a engineering collages, institutes, polytechnic / diploma collages for their academic needs. We are offering solutions from the PTC, ANSYS, BENTLEY and Zwsoft.
Why Choose Us
InvensysCAD Solutions offers best products and solutions to its customers with young team of people who are passionate about their work. In real terms we will like to add value to our customers.

Speed Of Action
We will like to bring Speedy response to our customer needs

Social Responsible
We are committed To work best possible way that will help our society

Quality of Service
We are committed to quality of service to the best possible way.

Value Addition
We will like to add value to
our customer needs

Honest and Dependable
As a company we want to be honest with our customers, employees and society

Customer Satisfaction
We are committed to 100% customer satisfaction in what ever we do as company
We are ready to satisfy
your projects requirements
We are team of engineering professional from design background with complete understanding
of product lifecycle management, product development, quality, safety and timely development of product.
What Clients Say About Us
Over the past 2 years XL Frontline has engaged the services of InvensysCAD to aid in the programming and development of a desktop mapping system based on MicroStation Geographics and Bentley Redline. An essential part of this process was the data capture of Council's Common Effluent and Drainage schemes in Goolwa and Port Elliot. InvensysCAD completed the capture in a timely and cost effective manner to Council's requirements on symbology and level placement. I would have no hesitation in recommending InvensysCAD for any data capture projects that local governments may have.
When our client informed us we had to submit final electronic files in a format we were not accustomed to, we were not sure where to begin. Peter and his team were instrumental in us achieving this. From the outset we were guided through the process, providing us the tools for setting up our internal processes to enable seamless conforming of our drawings to the our clients requirements. No matter how much pressure was put on InvensysCAD, we always received the final product promptly and more importantly accurate. One year later and 6 projects completed, we would certainly recommend InvensysCAD to anyone who needs assistance with CADconform, and will definitely be using their services again in the future.
I would like to thank you and commend you for the excellent service you have provided in developing these drawings. You have taken a very large weight off my shoulders.